PINK OCTOBER x ALTRAD COFFRAGE & ETAIEMENT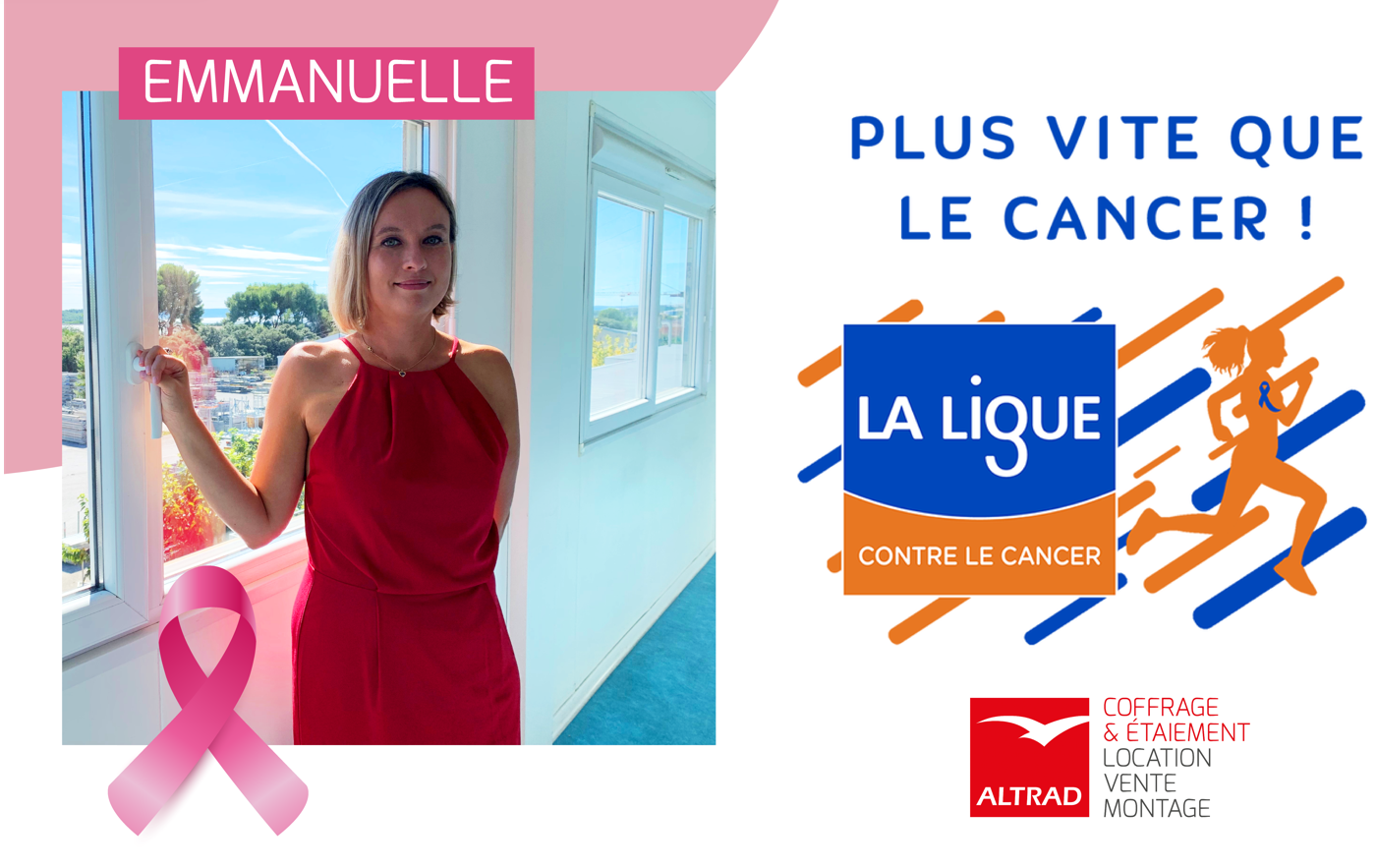 This year, on the occasion of Pink October, the Altrad Coffrage et Etaiement (Altrad Formwork and Shoring) teams wanted to mobilise, act and speak out because, today in France, one woman out of eight is at risk of developing breast cancer.
To take action, ACE and its employees have mobilised to take part in the "Plus Vite que le Cancer" (faster than cancer) race organised by the Ligue contre le cancer [https://plusvitequelecancer.net/entreprises-partenaires/], on the weekend of 30-31 October 2021. About thirty employees of the company have thus decided to run 2, 6, 12 or 21 km on this occasion. The company is participating in the form of a donation when each employee registers, and all of the proceeds will be donated to the "Ligue Contre le Cancer".
This virtual race is carried out by various employees throughout France. At ACE's head office, around twenty of them will gather, with spouses and children, for a morning of sport and exchange on Saturday 30 October.
But also to speak: One of our employees, emmanuelle cheyroux, wanted to speak following her battle with breast cancer at the age of 34. She raises awareness about the importance of self-care at any age. To read her testimony and find out more about self-checking, click on the following link: https://www.altrad-coffrage.com/fr/actualite/octobre-rose-x-altrad-coffrage-etaiement.html