Paris, Austerlitz train station: ALTRAD Arnholdt, a happy contributor to the renovation of an emblematic site in the capital city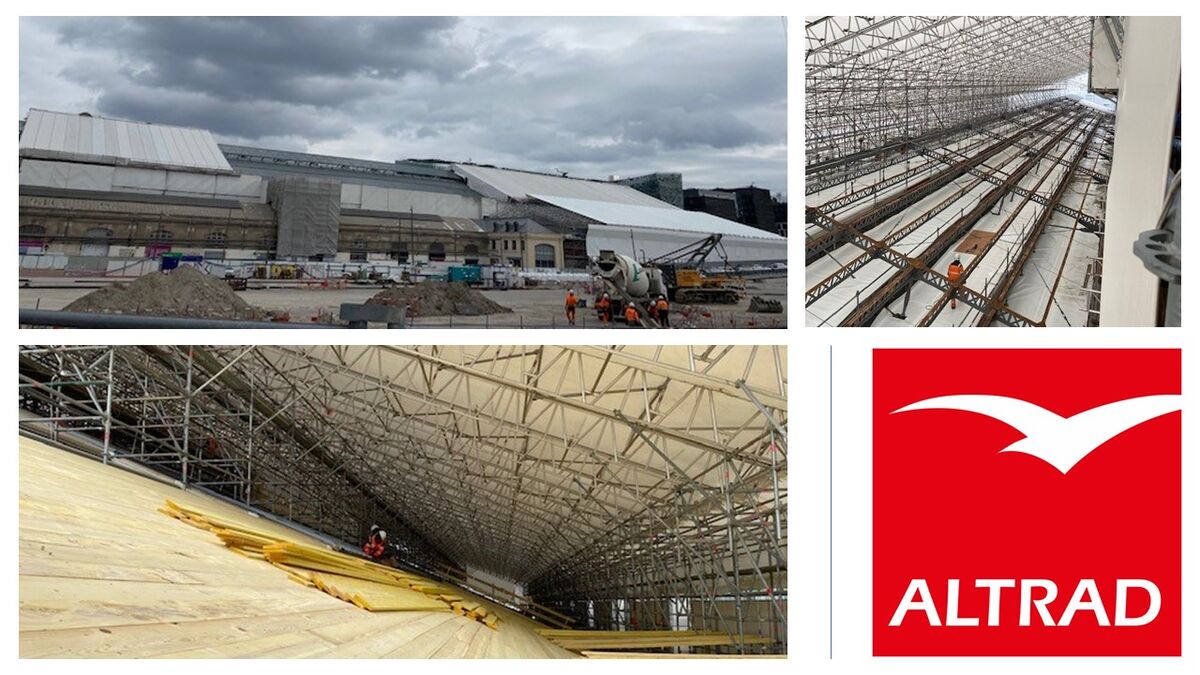 The "Grande Halle Voyageurs" [Travellers' Grand Hall] in the Austerlitz train station is the second largest in France after the one at Bordeaux station (a renovation project in which ALTRAD Arnholdt had already participated).
Today, the renovation worksite at Austerlitz station, currently the most ambitious of all the major Paris stations, has reached a key stage with the completion of the renovation of its "Grande Halle Voyageurs" (which will be fully visible in December 2023).
The dismantling of the scaffolding installed by ALTRAD Arnholdt five years ago has finally got underway: it is the "largest scaffolding in Europe" that is being deconstructed: for several years, it provided access to the GHV's 280 metres of length and its 15,000 m2 of glass roof.
Although Austerlitz is not home to any high-speed lines, it is the terminus of the POLT line (Paris-Orléans-Limoges-Toulouse) as well as the night trains to Nice and Tarbes (relaunched in 2021). It is also a transit point for the RER C (Ile de France regional trains) and the Paris metro. It handles 24 million passengers a year, and the ambition is to scale it up to 30 million.
Fabrice Quéneudec, CEO of ALTRAD Arnholdt, recently commented on the project: "We are proud to have made a long-term contribution, using our scaffolding, to this magnificent project because, on the one hand, it is emblematic and, on the other, it concerns a station that people pass through every day on their way to work. That is what ALTRAD Arnholdt is all about: a company that works for people, on useful infrastructure that needs to be maintained in a sustainable way and in accordance with the rules of the trade".