Give your blood, share life: ALTRAD mobilises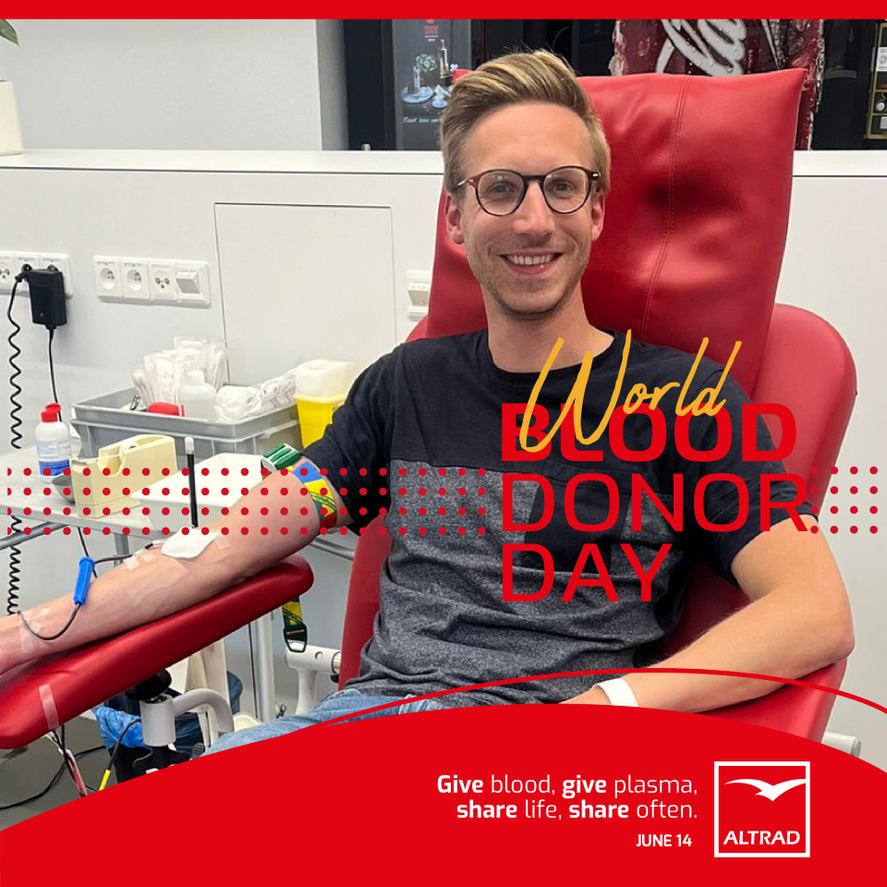 Today, we celebrate World Blood Donor Day with the slogan "Give blood, give plasma, share life, share often".
It focuses on patients requiring life-long transfusion support and underlines the role every single person can play, by giving the valuable gift of blood or plasma.
More precisely, the objectives are as follows:
- Celebrate and thank individuals who donate blood
- Encourage more people to become new donors on a regular basis, as often as is safe and possible, to transform the quality of life for transfusion-dependent patients and help to build a secure blood supply in all countries
- Highlight the critical roles of voluntary non-remunerated regular blood and plasma donations in achieving universal access to safe blood products for all populations
Every single donation is a precious lifesaving gift and repeat donation is the key to building a safe and sustainable blood supply.