Decarbonise, digitalise and diversity : three words for one ambition: The Altrad Group enters the 21st century
Decarbonise, digitalise and diversity : three words for one ambition: The Altrad Group enters the 21st century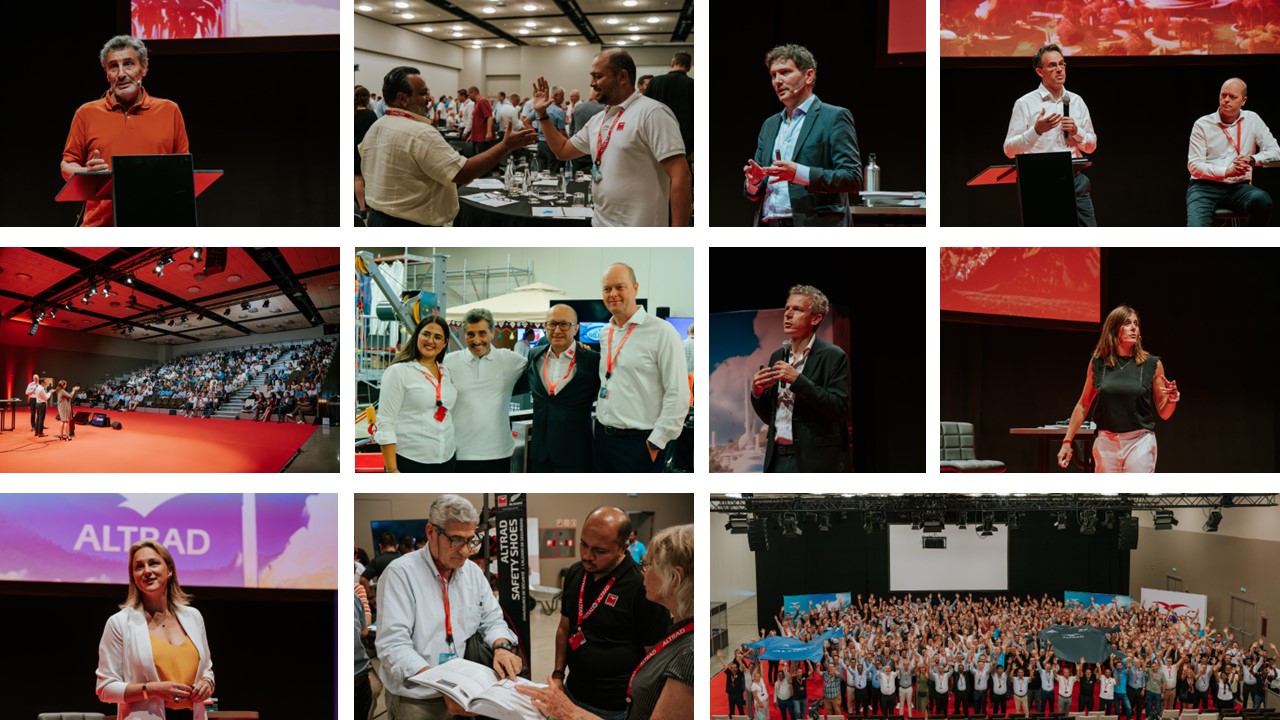 On the occasion of its annual "business development seminar", the Altrad Group offered its managers a series of highlights, throughout an entire week, dedicated to innovation and encouraging synergies.
Established for the first time outside France, in Tarragona, Spain, this moment of privileged exchanges was an opportunity for our teams from all over the world to learn or relearn to know each other, and to make their projects known. By discovering the latest innovations within the group, our subsidiaries return to their countries of origin with many ideas and avenues for improvement to make their products profitable and nurture the group's growth.
In parallel with the Altrad Trades Fair, an internal trade show whose positive impact has not been denied within the group for more than 3 editions, Altrad had the honour of receiving again this year high-quality speakers who fuelled the reflection around 3 pillars: decarbonisation, digitalisation, diversity. A "3D" approach to take the turn of the 21st century and to achieve our ambition to build a sustainable world.
Decarbonisation and digitalisation are two sides of the same coin: the one that makes it possible to put technology at the service of agile and sustainable performance, while guaranteeing the sustainability of future generations. Diversity occupies a special place in the history of the group. Since the beginning of our activities in the 1980s, diversity has been the glue that binds all our values together.
More than 60,000 people now make up the company. This set of skills, life paths and experiences that intertwine is the greatest wealth claimed by the group. However, Altrad is now at the heart of an industry where men are much more widely represented than women. And Mohed Altrad declared: "If yesterday we demonstrated that diversity was only possible through respect for multiculturalism, tomorrow we will demonstrate that the mission that drives us and which is to contribute to building a sustainable world, is everyone's business; men or women, and we need the help of women more than ever to achieve this".
Over the course of four days, several training sessions and workshops were facilitated by a selection of exceptional speakers:
Hailey Barnard, for an immersion in the subtleties of unconscious bias
Arthur Keller, to understand the systemic issues of decarbonisation
Gilles Babinet, expert on digital issues, who presented an enlightening reflection on the ever-evolving theme of artificial intelligence
Edurne Pasaban, renowned mountaineer and confirmed entrepreneur who has made the synthesis between the worlds of sport and business
The New Zealand Rugby team, and in particular Nerolie Curran came to lead a workshop dedicated to "high-performance teams"
The group's managers will undoubtedly meet again next year for a new business development seminar, always widely acclaimed by all participants.