Altrad Support - Astha Childrens Refuge – Nepal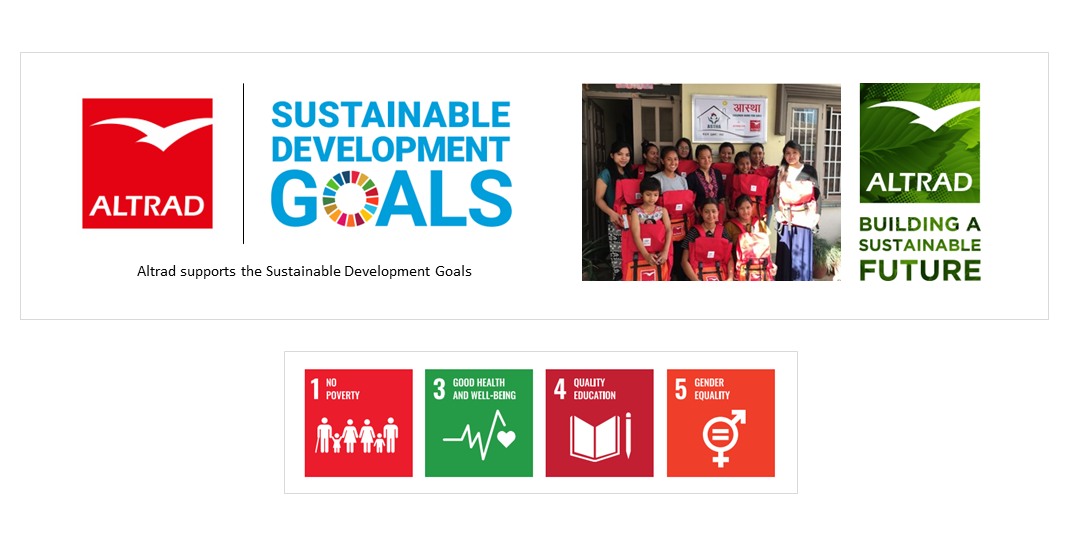 As part of the Altrad Group continuing drive in supporting the United Nations Sustainable Development Goals, we are delighted to announce our continued support for the Astha Children's refuge in Kathmandu, Nepal, for a further three years focusing on Quality Education, Gender Equality, Health and Wellbeing and No Poverty
Altrad has been working with the refuge since 2019, which was setup in 2005 to support young girls to give them a different path in life, safe from the hands of people traffickers and giving them a loving home, quality education and a positive path in life, that will have a positive impact on the wider Nepalese Society.
Samir Chopra, Altrad Middle East CEO, commented:
"We are delighted to renew our commitment to the Astha Childrens home, the Nepalese community are critical members of the Altrad Family, and it is important for us to repay that loyalty by supporting this initiative within the local Kathmandu community".
Ran Oren, Altrad Group CEO, commented:
"This is an extremely important project that the Altrad group is proud to continue to support. It is important for Astha to have stability and visibility of funding, so our long-term commitment is important to remove the funding pressure and let the team focus on delivering the best outcome for the girls".
-End-