ALTRAD SERVICES France - Nuclear Business Unit: MITI training (thermal and industrial insulation assembly)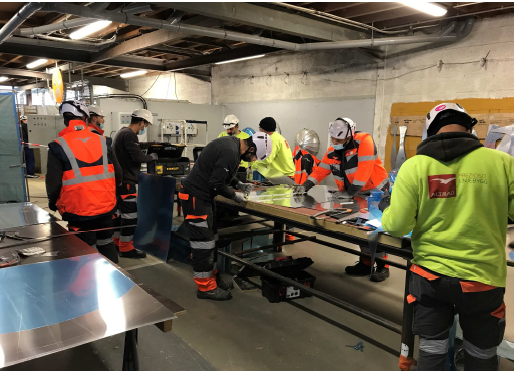 Following on from the "thermal insulation initiation" training that took place at the start of 2021 on our nuclear intervention sites known as "PGAC", a group of 9 employees followed the second phase of the "MITI Level 1" training (thermal and industrial insulation) over a period of 105 hours, from November 15 to December 3, 2021.
This additional training enabled these employees to acquire and validate strong skills in the insulation discipline, by making them autonomous in the insulation assembly phase, taking dimensions and carrying out small prefabrications. It also made it possible to bring together our employees from 3 different sites by allowing them to discuss their different practices.
Training at Altrad remains at the heart of our continuous improvement system. This reassures employees in their areas of intervention while allowing clients to benefit from the best possible execution services.