Altrad Norway supports "JoinUs" Foundation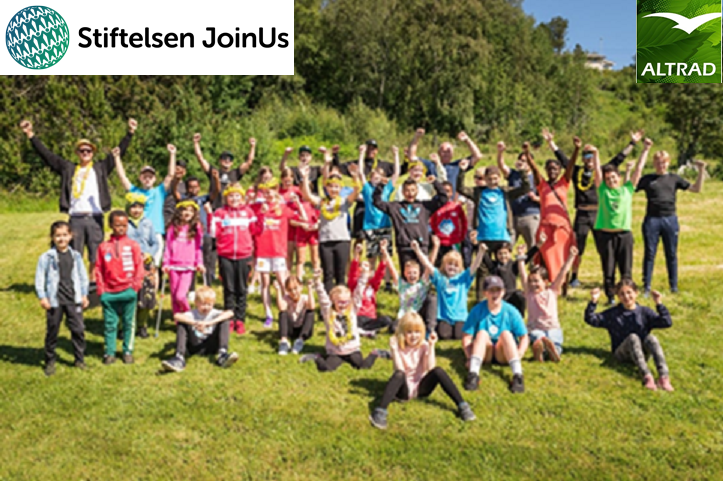 Altrad is delighted to announce its partnership with "JoinUs" Foundation as part of its ongoing sustainability goal of Quality Education.
The partnership will have a huge positive impact on youth in the local community and nurture the sense of community and responsibility among our colleagues in Altrad Norway.
The Norwegian team will be supporting and working with "JoinUs", who specifically target younger people with different challenges, giving them an opportunity to bring them back on track to a meaningful and fulfilled everyday life.
In addition, a high focus area is to support with the integration of people from multi-ethnic backgrounds to be better integrated into the society with sports, activities and work.
The initiative behind "JoinUs" is taken from three retired high-profile sports personalities, Knut Olav Rindarøy and Marcus Andreasson both professional footballers and Asbjørn Eggebø Næss a professional skier. The key values of the organisation being Joy, Community and a Sense of Achievement.
In addition to providing direct financial support, the Altrad team will offer mentoring, work experience and hopes to provide opportunities for long term training and employment.
Managing Director for Altrad Norway Terje Hellum commented:
"We are delighted to forge a relationship with 'JoinUs', something that will have a significant impact on our community and indeed wider society. It will also give the Altrad team the real opportunity to directly support Altrad's sustainability programme in a meaningful manner".
Altrad Group CEO Ran Oren commented:
"These are important projects that I am proud Altrad is able to support. I believe sport provides a pathway to education and community engagement, and I am proud of our Norwegian team for the positive impact they wish to provide to the local community".