ALTRAD NIGERIA CELEBRATES ITS SAFETY WEEK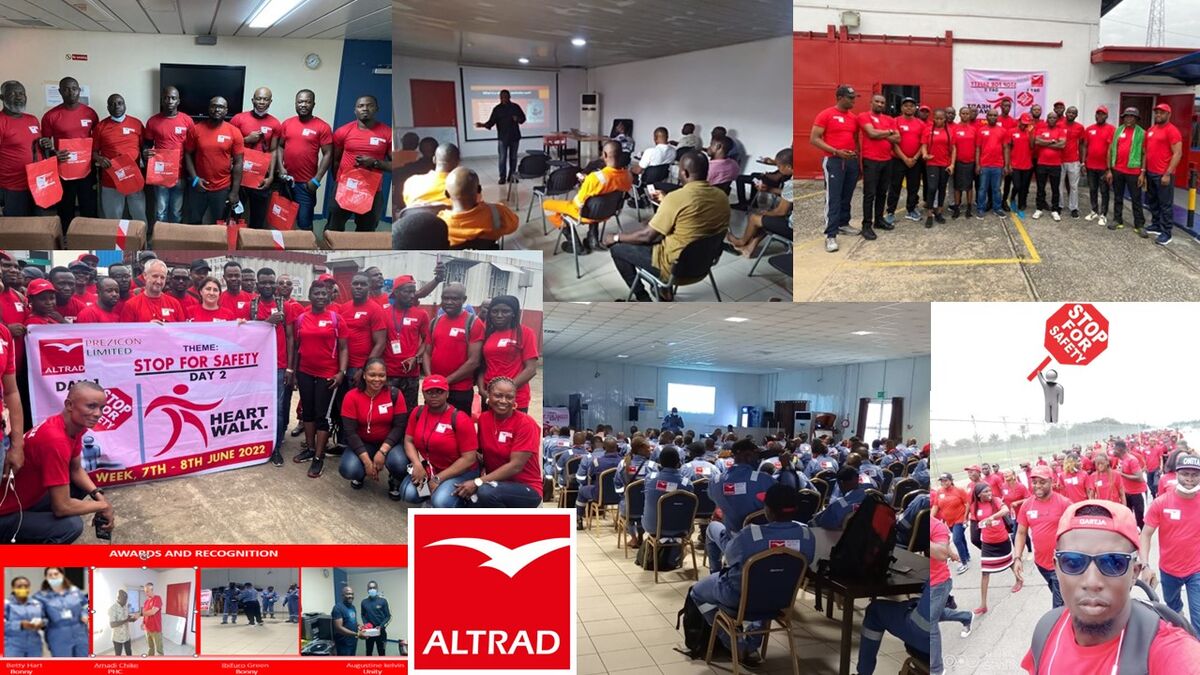 Altrad Nigeria had its safety week rolled out on June 3rd with a campaign on stop work authority, empowering all personnel to participate and to be responsible for abating all unsafe act and conditions. This was done in all Altrad Nigeria locations, both onshore and offshore.
Emphasis was also focused on the environment as this year's world environmental day fell on this safety week (June 5th) with more drive for less single use plastic campaign.
To cap it up, we also ensured a heart walk exercise session was done in Port Harcourt and Bonny Island to promote sound health within our workforce, also awards to outstanding workers that have promoted exemplary HSE Culture.