ALTRAD Equipement reduces its carbon footprint by building a photovoltaic solar power plant on its Florensac site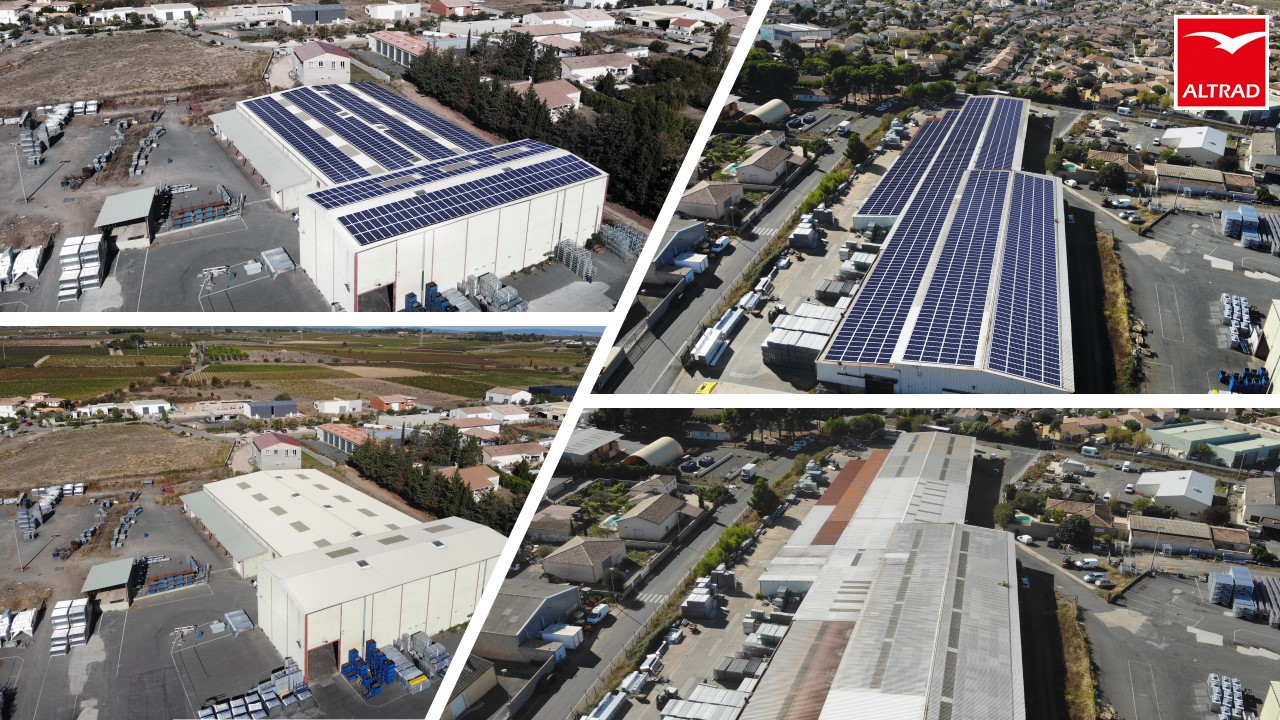 The Altrad Group, all its subsidiaries and its employees are committed to a resolutely proactive sustainable development approach. This is a tangible commitment that is reflected in dozens of structural actions deployed each year.
In this respect, Altrad Equipement, based in Florensac (Hérault) in the heart of the historic headquarters of the Altrad Group, itself founded in 1985, has decided to accelerate its energy transition: concerned about the working conditions of its employees and at the same time wishing to meet environmental requirements, the company has launched a project for the installation of a photovoltaic solar power plant on its many roofs, thereby reducing the site's carbon footprint.
This was done through the signing of an agreement with Silosun, a company specialising in the construction of large-scale solar power plants.
In addition to the energy aspect, this operation will enable the total renovation of the roof, i.e. 21,000 m², as well as a significant removal of asbestos from 13,000 m². This work, which is expected to last about 18 months, is fully in line with the Altrad Group's commitment to energy transition.
As part of this partnership, Silosun will be entrusted with the financing, construction and operation of the 3.5 MWp (MegaWatt-peak) power plant, which will not only produce clean and local electricity, but also reduce the site's greenhouse gas emissions.