ALTRAD CONTRIBUTES TO THE FIGHT AGAINST CHRONIC INFLAMMATORY BOWEL DISEASE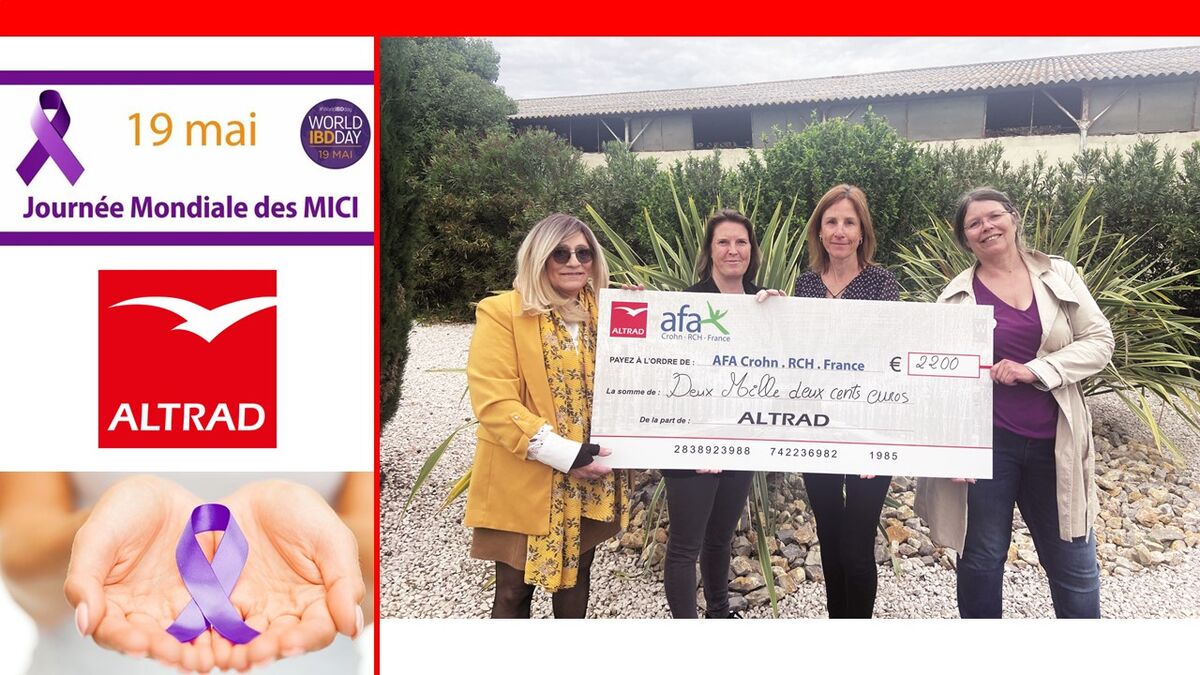 On the occasion of World IBD Day (Inflammatory Bowel Disease) on May 19th, several ALTRAD subsidiaries have decided to make a donation to AFA Crohn RCH France (www.afa.asso.fr). This is the only French association recognised as being of public utility, dedicated to supporting and accompanying people suffering from Crohn's disease or haemorrhagic rectocolitis (it should also be noted that people ostomised as a result of cancer are also supported by the AFA).
These diseases, which are often complex, remain little known, although they unfortunately affect more and more people, particularly children and teenagers.
In order to support this association, which helps patients and their families, while defending their rights and financing research, several subsidiaries of the ALTRAD Group [ALTRAD International, ALTRAD Plettac Mefran, ALTRAD Equipement and ALTRAD Mefran Collectivités] have raised funds. This significant support will enable the AFA to better support patients.