Altrad at the heart of the scrum (Newspaper L'Equipe)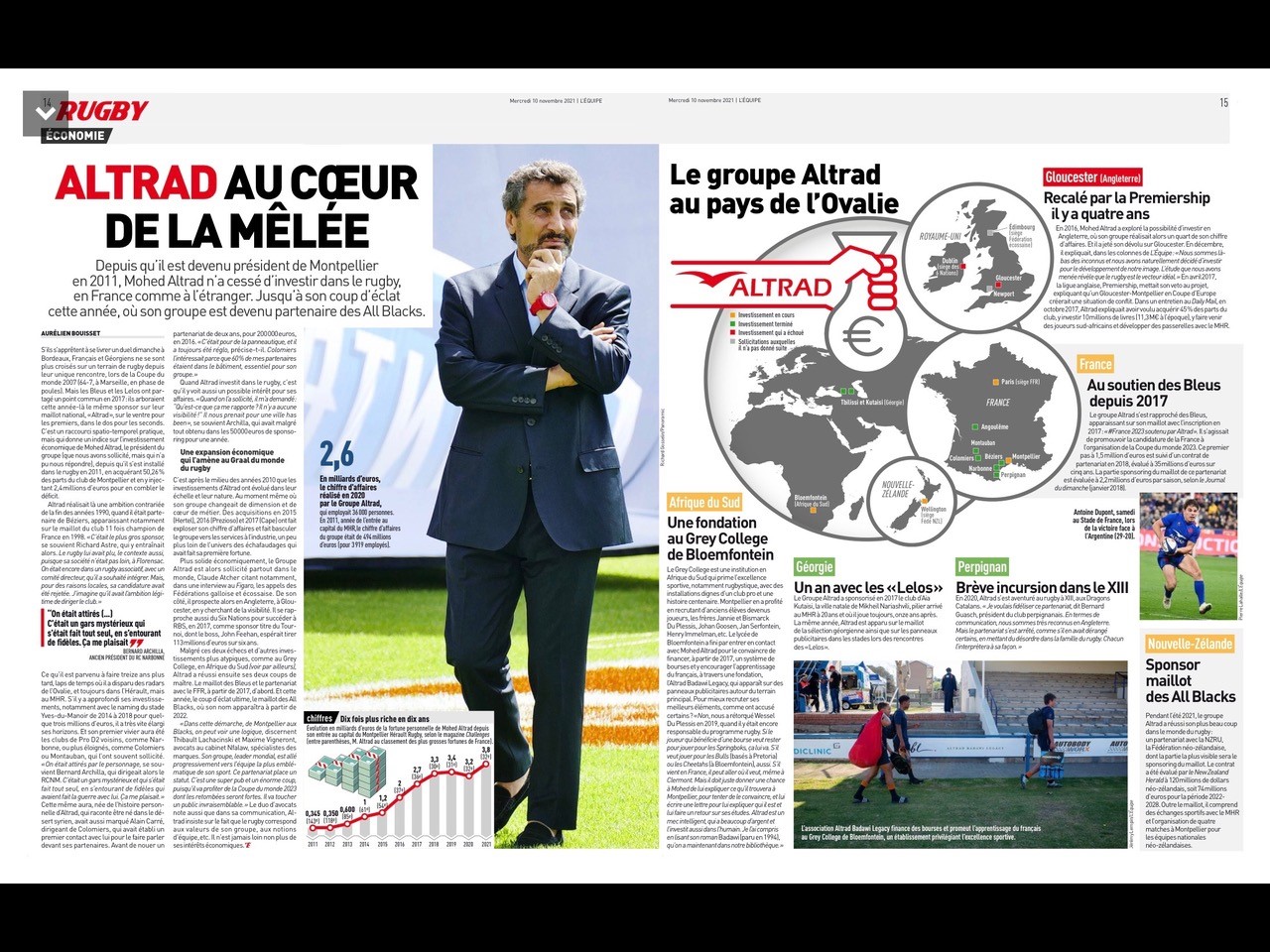 The French newspaper "L'Equipe" published today a double-page spread on Altrad's involvement in the world of rugby.
We wanted to thank the editorial team for the quality of this article which is well documented, well constructed and with a neutral tone.
This is an opportunity for the Altrad Group and Mohed Altrad to point out that the aim of the new partnership agreement with NZR is above all linked to the solidarity actions that can be carried out around with the All-Blacks!
Altrad at the heart of the scrum (Newspaper L'Equipe)