Altrad and MHR employees get involved in cleaning up the Lez (Montpellier, France)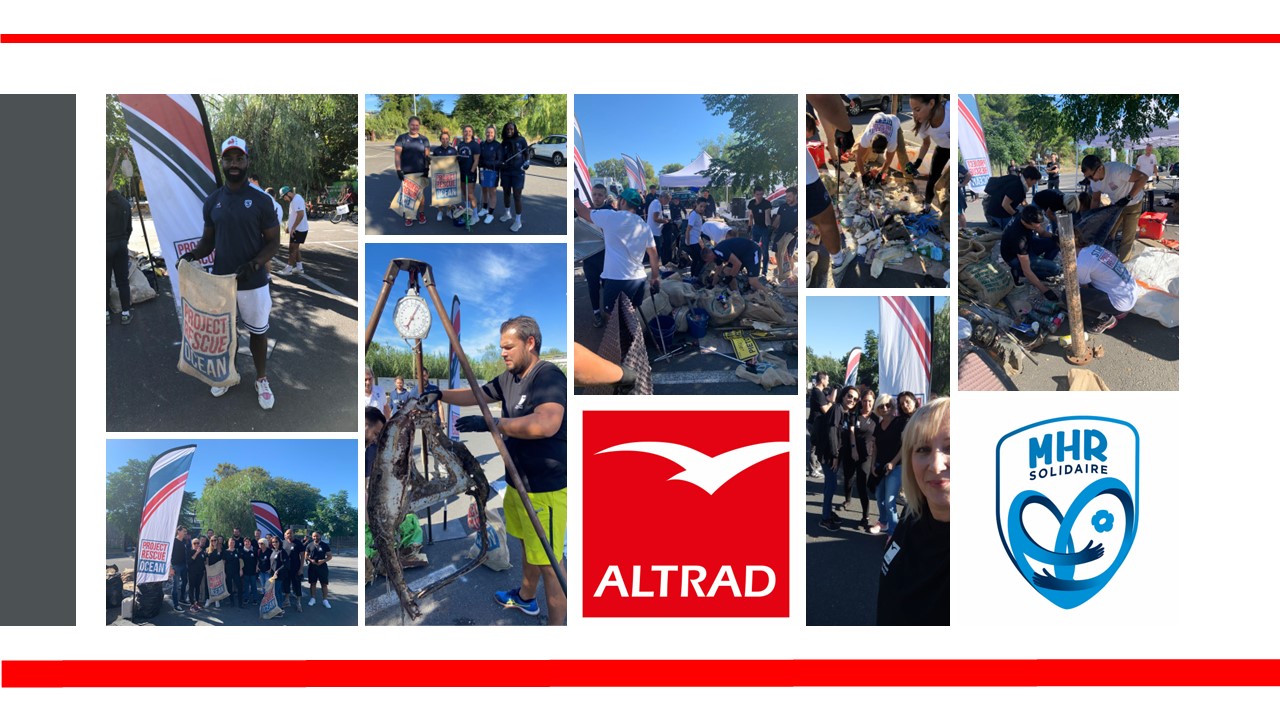 On September 21st, during the operation to clean up the Lez (the river that runs through the city of Montpellier in France), our teams, the employees of Altrad (including those from the holding company and also others from several subsidiaries such as Altrad Equipement, Altrad International, Altrad Plettac Mefran, Samia Devianne and Vedif Collectivités) and the "MHR Team" - including the male and female players and staff, of course - filled entire bags with waste: plastic, cigarette packets, cans... this operation was set up in partnership with the environmental protection association, Project Rescue Ocean, for the third consecutive year.
Benoît Schumann, founder of the association (who was also present), recalled the stakes of this initiative: beyond the "punch" operation, the involvement of the MHR players and Altrad employees made it possible, above all, to make young people aware of civic-mindedness, good deeds and eco-citizenship. More than 400 kg of waste (including 5000 cigarette butts) were collected in just a few hours, which shows, as Fulgence Ouedraogo reminded us, "how careless we are".
So thank you to all those who, on behalf of the Altrad Group, mobilised to make the Lez cleaner and to pass on the right messages. It is indeed the "little hummingbird" that will ultimately make a difference for our future generations.