Altrad have reached an agreement with Doosan Enerbility (previously Doosan Heavy Industries & Construction) to acquire Doosan Babcock Limited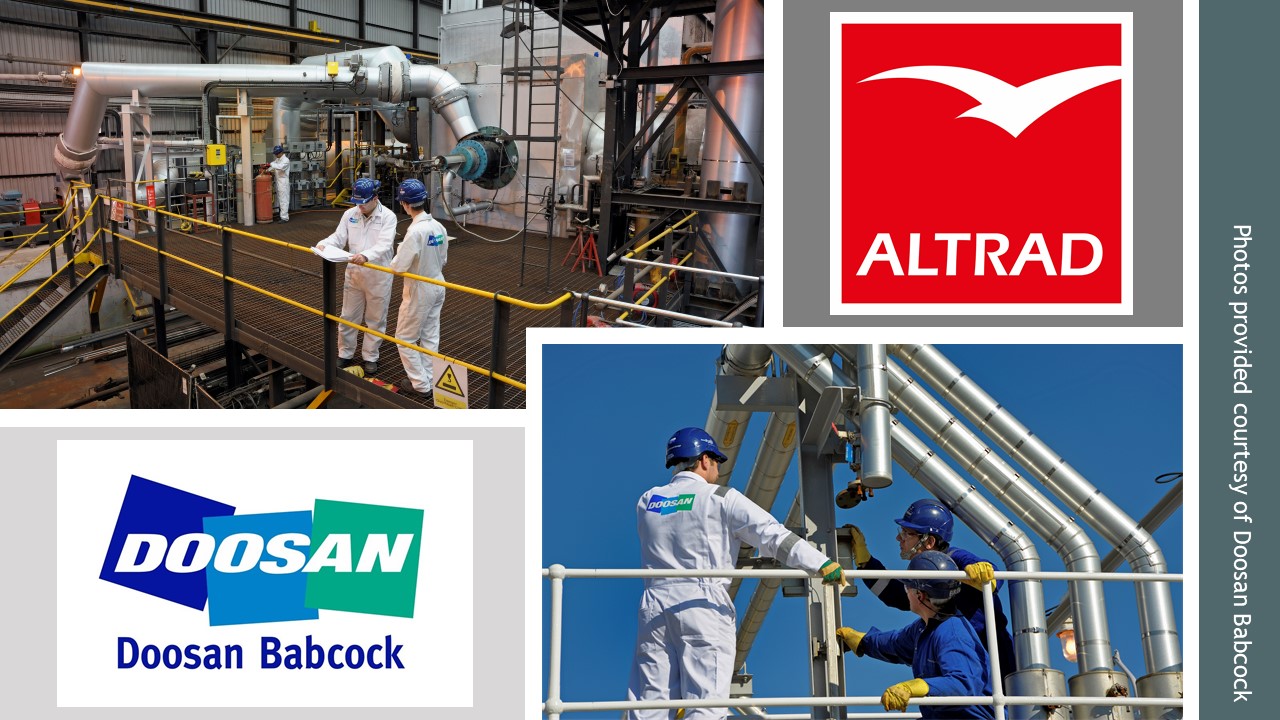 26th May 2022 | Montpellier, France
Altrad are delighted to announce its agreement to acquire Doosan Babcock Limited.
The transaction, which is likely to conclude in quarter two of 2022, marks another exciting milestone in Altrad's development, whereby it invests in businesses that share its excitement, vision and values and a desire to add enhanced value to its clients.
Altrad's CEO for the UK, Ireland & Nordics, Padraig Somers, said: "We are delighted to welcome Doosan Babcock into the Altrad family. The acquisition represents an exciting opportunity to extend our portfolio of services and enter new markets, whilst enhancing the outcomes we deliver for our clients".
Pleasingly, this arrangement will encompass approximately 4,000 talented people joining Altrad, wherein they will be valued and encouraged to develop fulfilling careers, to become the best they can be.
Andy Colquhoun, CEO of Doosan Babcock, added: "We are extremely pleased to be joining Altrad and are confident our business will be well positioned to grow and develop at pace under the new ownership structure. We believe our collective capabilities and shared vision and values will be attractive to our clients, our people and the communities within which we work".
- End -
Altrad have reached an agreement with Doosan Enerbility (previously Doosan Heavy Industries & Construction) to acquire Doosan Babcock Limited